Organic Chlorella Powder AMRITA, 200 g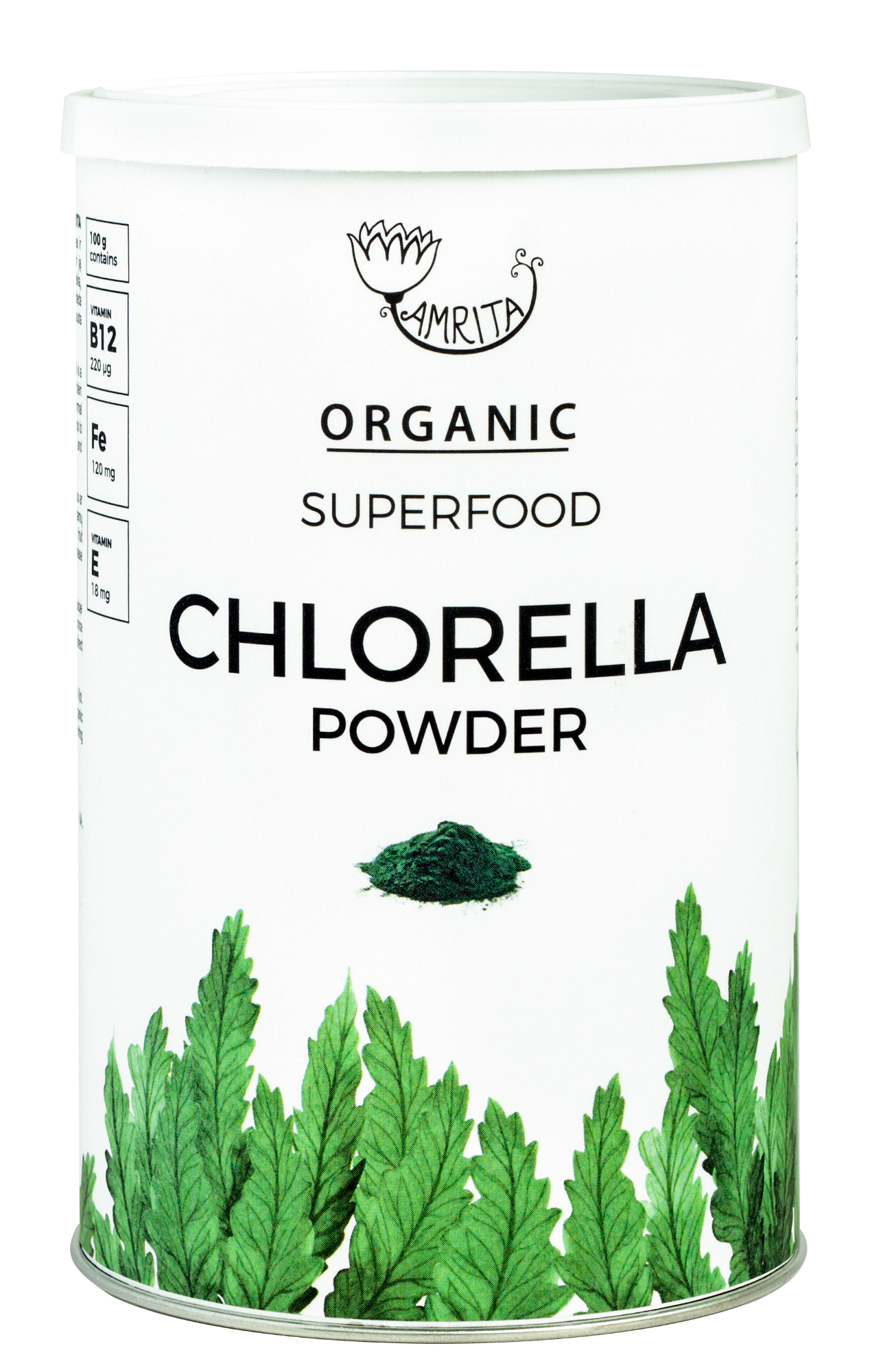 Organic chlorella powder is a source of fiber and protein. Also has a lot of iron and vitamin B12.
- Protein helps to maintain muscle mass and growth.
- Iron helps to maintain normal immune system function, reduce tiredness and fatigue.
- Vitamin B12 helps to maintain the normal functioning of the nervous system.
A varied and balanced diet and a healthy lifestyle are important.
Storage: once opened keep in an airtight container, in a dry, cool place, away from direct sunlight.
Usage: consume 5 - 15 g per day mixed with juice, fruit smoothies or water. We advise to start with a smaller amount and increase to the recommended dose over time.
Packed in an environment that handles nuts, sesame seeds, soy and gluten-containing products.