Organic Erythritol AMRITA, 250 g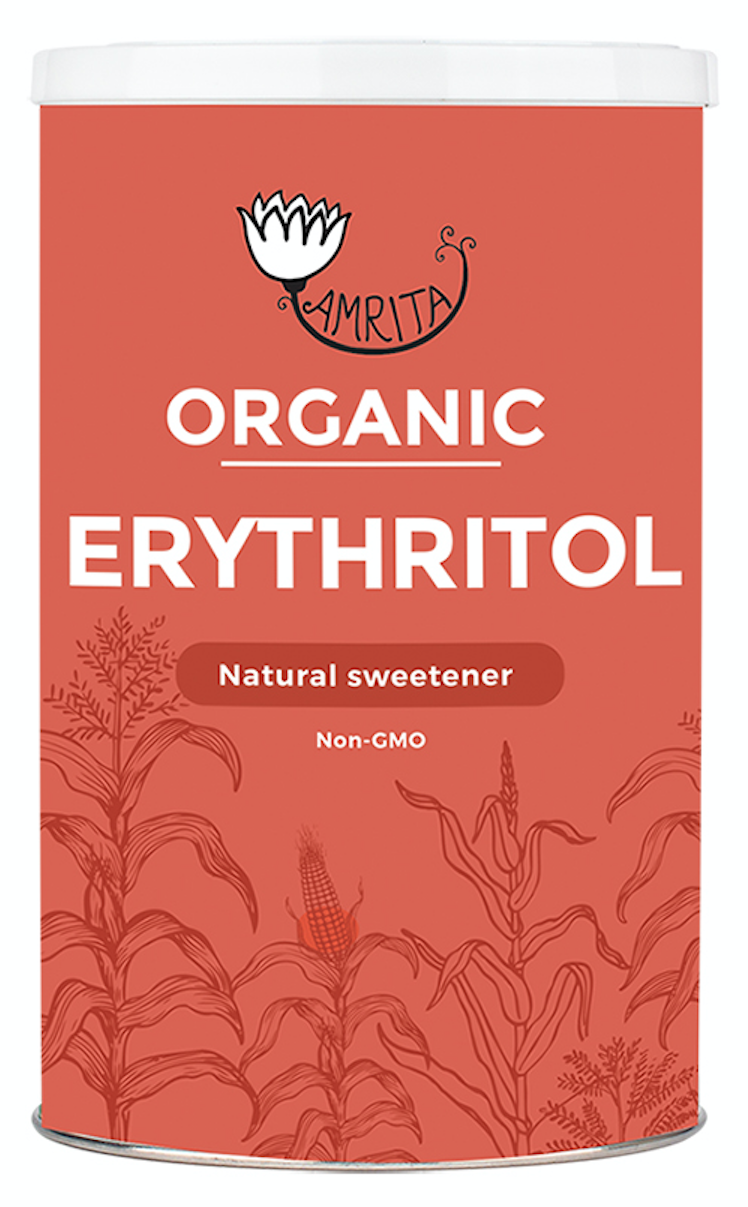 Erythritol is a healthy, calorie-free sugar substitute.
In its taste and appearance, erythritol is very reminiscent of ordinary sugar. It does not have the bitter aftertaste typical of sweeteners. Erythritol has no effect on blood glucose levels.
Suitable for cold and hot drinks, pastries, desserts.
Once opened, store tightly in a cool, dry place.
Nutritional values per 100 g
| | |
| --- | --- |
| Energy | 4 kJ/0.96 kcal |
| Fat | <0.1 g |
| - of which saturates | <0.1 g |
| Carbohydrates | >99.5 g |
| - of which sugars | <0.1 g |
| Fiber | <0.1 g |
| Protein | 0.15 g |
| Salt | <0.1 g |