Organic Moringa Powder AMRITA, 150 g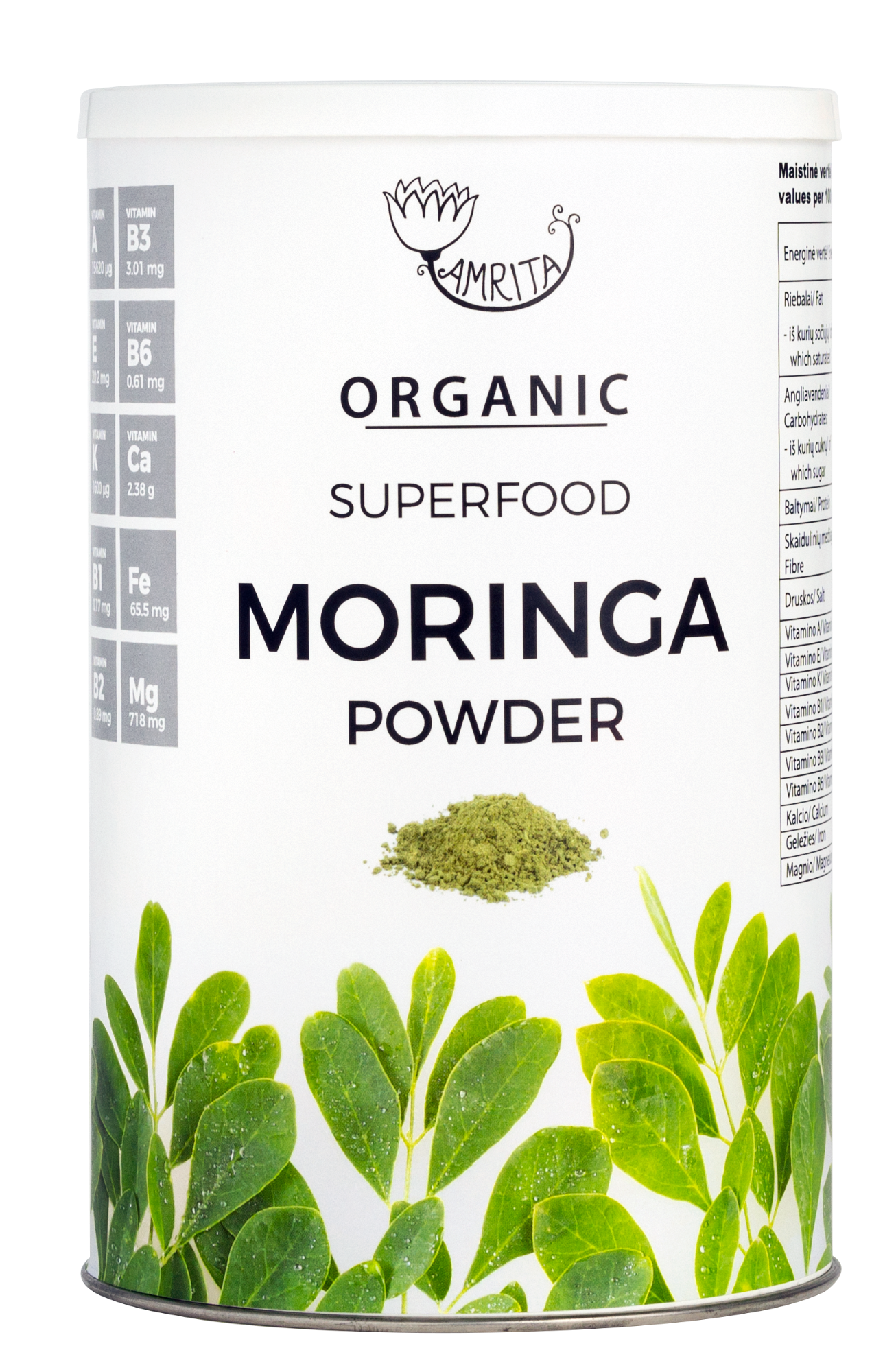 Organic moringa powder is made from dried leaves of the Moringa tree, has a pleasant taste of herbs. Without sugars. High in fiber, protein, vitamins A, K, E, calcium, iron, and magnesium.
High in fiber. High in protein.
Protein helps to maintain mass muscle growth. Vitamin A helps to maintain healthy skin condition and keep normal eyesight. Vitamin E helps to
protect cells from oxidative damage. Vitamin K helps to maintain the normal bone condition and normal blood clotting. Calcium is needed to maintain a healthy state of bone and teeth. Iron helps to keep the immune system's normal functioning, reduce the feeling of tiredness and fatigue. Magnesium helps maintain healthy energy metabolism and normal functioning of the nervous system. Without GMOs. Suitable for vegans.
A varied and balanced diet and a healthy lifestyle are important.
Usage: it is recommended to consume 5-15 g per day when mixed with water or your favorite drink.
Storage: once opened keep in an airtight package, in a dry and cool place, away from direct sunlight.
Packed in an environment that handles nuts, sesame seeds, soy and gluten-containing products.