Ecocert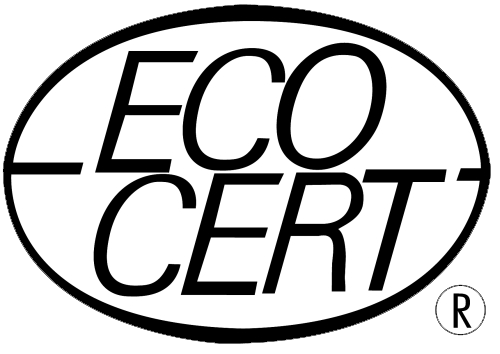 ECOCERT was the very first certification body to develop standards for "natural and organic cosmetics".
Introduced in 2003, the specification was drawn up in conjunction with all stakeholders in the value chain, i.e. experts, suppliers, manufacturers, distributors, consumers and development organisations.
ECOCERT currently supports and guides more than 1,000 companies through their certification processes.
The basic principles of the ECOCERT standard.
To ensure an environmentally friendly cosmetic product, the ECOCERT standard lays down:
1. The use of ingredients derived from renewable resources, manufactured by environmentally friendly processes. ECOCERT therefore checks:
The absence of GMO, parabens, phenoxyethanol, nanoparticles, silicon, PEG, synthetic perfumes and dyes, animal-derived ingredients (unless naturally produced by them: milk, honey, etc.).

The biodegradable or recyclable nature of packaging.
2. A minimum threshold of natural ingredients from organic farming to be reached to obtain certification:
For both labels, ECOCERT Standard imposes that a minimum of 95% of the total ingredients come from natural origin.